In recent years, we have witnessed the relatively quick integration of artificial intelligence in our daily lives and in many industries. While the technology behind artificial intelligence, popularly known as AI, has been around for decades, it has only been a few years back that we have seen the groundbreaking technology make huge waves in many major aspects of our lives, be it in science or art. In the ever-evolving world of architecture and design, AI is not a stranger. In fact, there are plenty of ways AI has made significant changes in this field, and many professionals are reaping the benefits of the technology.
The relationship between human creativity and AI is often debated, but someone can somehow lose the main point in chaos. A very important thing to remember when allowing the integration between human art and AI is that the human touch is never lost, as AI is simply a tool controlled by humans, made by humans. With responsible management, AI can be a very useful tool for architects and designers alike. In this article, we will highlight some of the latest AI tools developed for architects and designers. 
The Latest AI Tools For Architects And Designers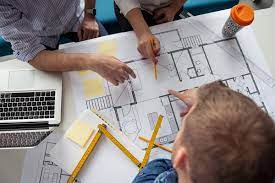 Image from Arch20.com
Architects and designers can reap the benefits of AI by utilizing the best tools available. With these tools, creatives in the construction industry can improve their operations and reduce the cost and time allotted for labor at the same time. Below are the latest AI tools for architects and designers.
Adobe Firefly For Concept Design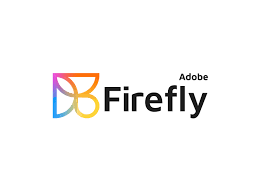 Image from Dribbble
Released just last March this year, Adobe Firely is definitely one of the latest and biggest AI tool launches for creatives. Adobe Firefly is perfect for image generation for concept design by simply providing text as a reference. With its text-to-image capabilities, Adobe Firefly can help architects and designers bring their concepts to life.
Luma.AI For Interior Design Projects

Image from 3D Rendering
Launched in the middle of 2022, Luma.AI is an AI-driven 3D scanner and model generator that can also create the most optimized paths in a space for the best design execution. With Luma.AI, interior designers who are working on renovation or restoration projects can create a highly accurate 3D image of the space and the projected design for the plan in order to have a realistic perspective of the design, This allows the designers to make all the necessary adjustments and updates to the design that can not be seen in sketches.
Autodesk Forma For Sustainable Design Creation In Urban Planning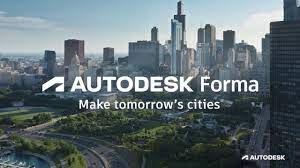 Image from ADSK News – Autodesk
Released to the public this year, Autodesk Forma is the latest AI tool for architects and urban planners to craft the best possible sustainable designs with a focus on promoting livable cities. As the current state of the globe's environment continues to face setbacks, architects and designers can utilize Autodesk Forma to generate sustainable design solutions for their buildings or city plans and promote better living conditions for the occupants of a building or residents of a city. 
TestFit 4.0 For 3D Design Configuration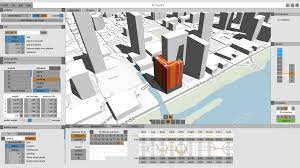 Image from ArchSupply
Released this year, TestFit 4.0 is a 3D design configurator for site development. Fit for architects, designers, and engineers, TestFit 4.0 is a great AI tool that can yield the best designs for any provided specifications of a site, allowing construction professionals to create the optimal design for their projects. 
AI Tools For Architects, Designers, And Other Construction Professionals
The emergence of artificial intelligence and its integration into many major industries has definitely created a significant upgrade in the way operations worked. With the use of AI, architects, designers, and even contractors can improve their design development processes and achieve better and more precise results. Utilizing AI and partnering it with human creativity can lead to better-inspired projects that do not only have better design, but better structure as well. 
References
Arch2O.com. (n.d.).

The Best 26 Architecture AI Tools in the Field: Why You Should Use Them?

Arch2O.com. Retrieved August 16, 2023, from https://www.arch2o.com/the-best-26-architecture-ai-tools-in-the-field/

Frew, S. (n.d.).

15 Top AI Tools for Architects and Designers

. Architizer. Retrieved August 16, 2023, from https://architizer.com/blog/practice/tools/top-ai-tools-for-architects-and-designers/

Lui, J. (n.d.).

TestFit 4.0: Enhanced Mixed-Use Developments and Real-Time Manual Mode

. TestFit. Retrieved August 16, 2023, from https://testfit.io/release/testfit-4-0-mixed-use-developments-real-time-manual-mode/