As the construction industry starts integrating sustainability in its practice, there have been many innovations on repurposing seemingly unrecyclable materials. For example, fly ash is typically labeled as potentially hazardous waste from coal use and has been hailed as a concrete aggregate alternative. It has been utilized in real construction projects since the discovery.
One major waste material the construction industry can take advantage of is plastic. There have been 8.3 billion metric tonnes of plastic waste since it was first mass produced, and what's even worse is 91% of this figure is unrecycled. Plastic takes 400 years to decompose. Now, imagine if the construction industry can repurpose plastic for long-term structures where it can stay functional instead of warping into giant waste islands in the ocean.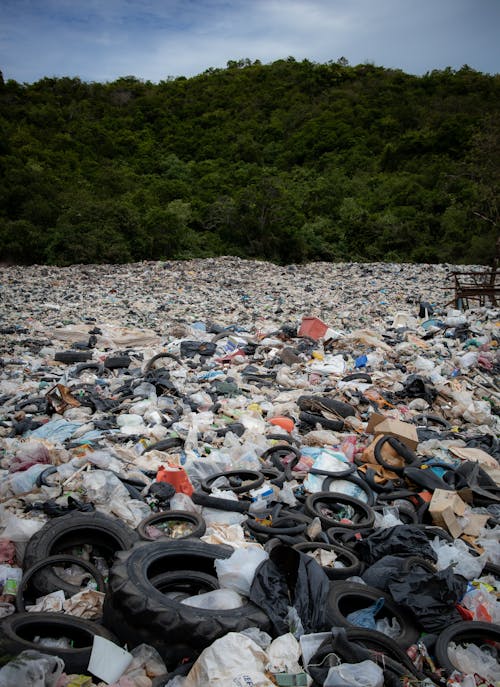 A portrait of a wasteland.
Plastic has the right characteristics to be a suitable building material. They are waterproof, moldable, lightweight, and durable. Naturally, sustainable construction professionals have been putting work into learning how to reuse plastic waste as building materials. Below are just some aspects of construction that plastic can be applied to.
As concrete aggregate
With the aforementioned characteristics of plastic, it is easy to imagine that it would work well as a concrete aggregate. Some groups have already tested this for positive results. Students from the Massachusetts Institute of Technology have fortified concrete with recycled plastics. The MIT students irradiated the plastic and mixed it with cement paste and fly ash, resulting in concrete that is 15% stronger than regular concrete.
A Queen's University of Belfast fellow named Sibele Cestari has also been working on a building block made up of at least 25% of recycled plastics. The initial findings have yielded positive results, and the research team is finding ways to raise the recycled plastic amount to 50%, 75%, and hopefully 100% to maximize repurposing.
As road material
Plastic can also play a key role in the innovation of road materials. These infrastructure projects typically need durable materials that can withstand all types of weather and heavy-duty use from traffic. As such, some project heads have looked into utilizing plastic as road material for low-maintenance rural roads.
In India, a five-year research project has yielded results showing that no defects have been reported about a road made with plastic infused asphalt mix. This is an improvement from conventional road-making, with which around 25% of the work is expected to need repairs by the five-year mark.
Plastic Cell Fill Concrete Pavement Work on Bulga Udari Road. Watch here.
As tiles
Tiles are another versatile resource in construction, and research has gone into incorporating recycled plastic into them as well. In Cameroon, low-density polyethylene (LDPE) with sand blocks was invented using plastic as a bonder. LDPE is a major waste problem in developing countries, and this invention can help alleviate that problem.
Research in 2019 has also aimed to create plastic infused tiles that have reduced flammability and improved tensile strength. This way, plastic tiles won't be just another alternative but a decidedly better option.
These are just some bright examples of how sustainable construction can help alleviate the world's plastic waste problem, and even more sustainable innovations can be expected in the future. Thinking of plastic production not just as a linear production process but a circular economy—one where a product's life doesn't stop at the landfill like fly ash—is a change of perspective that can benefit any industry, and more importantly, our ailing environment.