President Ferdinand Marcos Jr. has put an end to the nationwide state of public health emergency imposed by the COVID-19 pandemic, marking the conclusion of a period spanning over three years, during which various levels of pandemic restrictions inflicted significant impacts on the economy and hindered progress in poverty alleviation.
In his Proclamation No. 297, signed on Friday, the president explicitly declared that all prior orders, memoranda, and issuances effective only during the State of Public Health Emergency would be deemed withdrawn, revoked, or canceled, and they would no longer be in effect.
Furthermore, President Marcos clarified that all emergency use authorizations (EUAs) issued by the Food and Drug Administration (FDA) for vaccines in 2020 would remain valid for an additional year from Friday. This measure was specifically designed to facilitate the use of any remaining vaccine doses and ensure their appropriate deployment.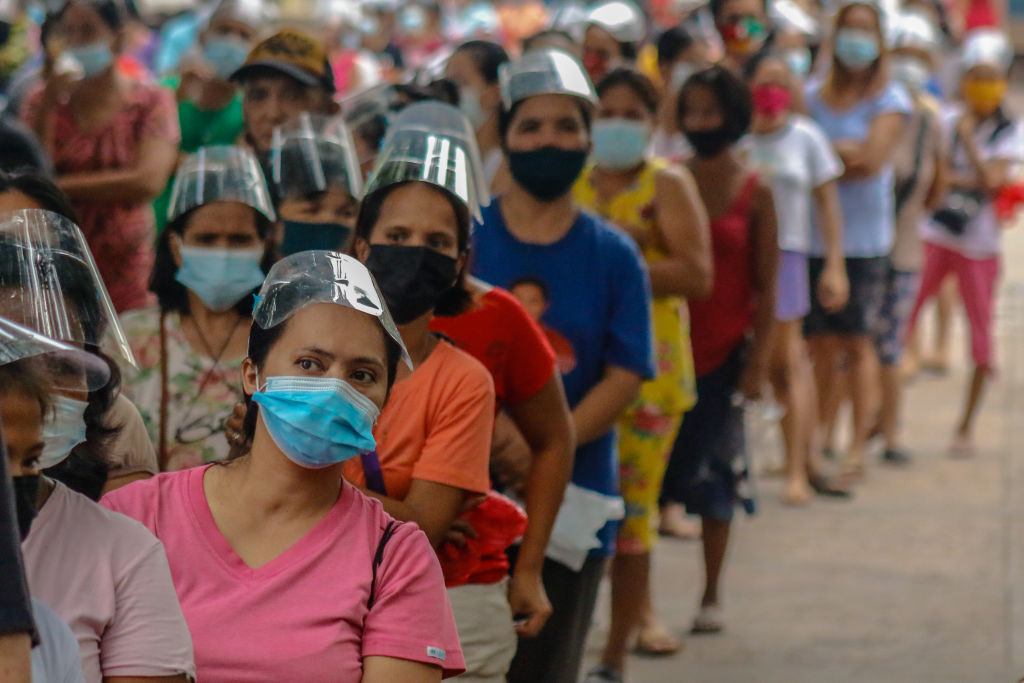 Stepping Into a New Phase: Protocols Lifted, Challenges Remain
Upon the expiration of the EUA authorized under Executive Order No. 121 during the tenure of former President Rodrigo Duterte, COVID-19 vaccines will require a certificate of product registration (CPR) for drug manufacturers to sell and distribute the shots.
In response to the presidential proclamation, President Marcos has directed all agencies to meticulously consider the lifting of the state of public health emergency and make necessary amendments to existing policies, rules, and regulations, or to create new ones.
Subsequently, Health Secretary Teodoro Herbosa announced that all COVID-19 protocols have been lifted on Saturday. The remaining vaccines in the government's stockpile, acquired under the EUA, may still be administered free to eligible individuals for another year.
Because of this development, the requirement to wear masks in public transportation and specified settings, as stated in Executive Order No. 7, has been deemed rescinded by the health chief. However, face masks will remain mandatory in medical facilities and mass transport.
Representative Angelica Natasha Co, vice chair of the health committee in the House of Representatives, emphasized the government's responsibility to persistently prioritize vaccinating vulnerable, unvaccinated, and unboosted Filipinos even after the conclusion of the public health emergency.
Co urged the Department of Health (DOH) to continue acquiring an adequate supply of vaccines, particularly bivalent boosters. Additionally, she called upon the FDA to expedite the approval of more CPRs for COVID-19 vaccines, while also urging the Department of Trade and Industry to enhance accessibility to these vaccines for individuals with a doctor's prescription.
She further asserted that the CPR should encompass vaccines and boosters acquired prior to the expiry of the emergency use authorizations one year from now, allowing their usage as long as they have not yet expired.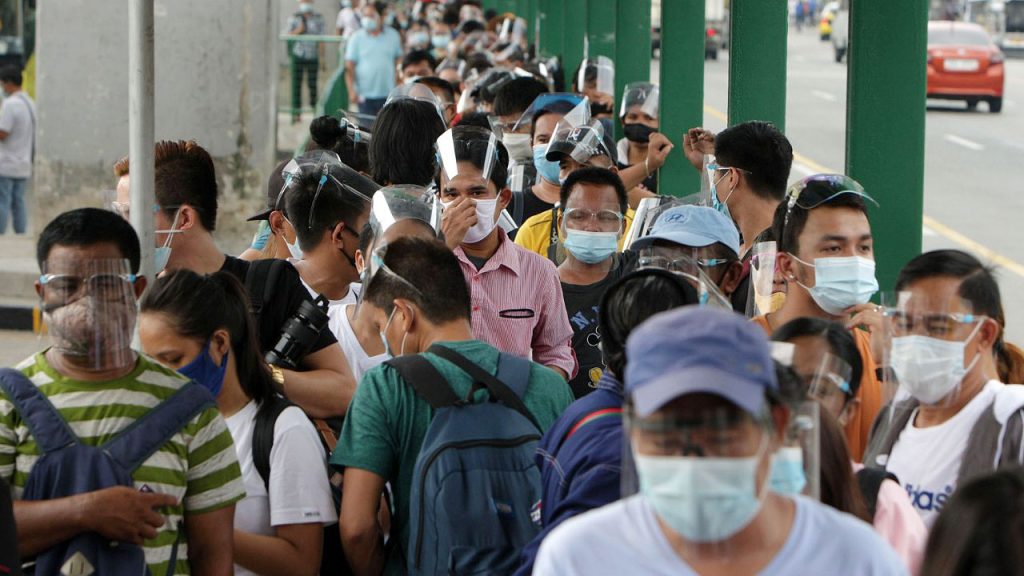 Constant Watchfulness: Adapting to Life Beyond COVID-19
The Department of Health (DOH) emphasized the crucial importance of maintaining vigilance and proactivity in our approach to health and safety, even with the lifting of the state of public health emergency.
According to Dr. Rontgene Solante, an infectious disease expert who served as a vaccine expert panel member for the DOH, available antiviral medications for COVID-19 continue to effectively prevent severe cases, even against new Omicron variants, particularly among high-risk vulnerable populations.
The nationwide public health emergency was initially declared by Duterte on March 8, 2020. The gravity of the situation was evident when the country recorded its highest single-day case count on January 15, 2022, with 39,004 confirmed COVID-19 infections and 280,813 active cases.
Speaker Martin Romualdez expressed his support for the President's decision, believing it would aid in economic recovery. Romualdez emphasized that the global trend was moving in a similar direction, and the nation now possesses adequate information, medical support, and healthcare capacity to address any potential future outbreaks.
The pandemic had a devastating impact on the economy, plunging the Philippines into its worst post-World War II recession, with a record 9.5-percent drop in GDP in 2020. This economic crisis was further exacerbated by the occurrence of natural disasters, such as the January 2020 Taal Volcano eruption and a series of powerful typhoons.
Government statist5 percentics revealed that around 4.5 million Filipinos lost their jobs in 2020, leading to an average unemployment rate of 10.3 percent that year, the highest in 15 years.
Moreover, the pandemic significantly increased poverty levels, pushing 2.3 million Filipinos into impoverished conditions. As per the results of the family income and expenditure survey for 2021, approximately 19.99 million people, or 18.1 percent of the population, were considered poor, reversing previous gains in poverty reduction. However, there were positive signs of recovery last year, as the economy exhibited strong growth, recording a GDP growth of 7.6 percent, according to the Philippine Statistics Authority.
From Crisis to Recovery: COVID Era Comes to an End
President Ferdinand Marcos Jr.'s proclamation, marking the end of the COVID health crisis, stands as a momentous achievement in the Philippines' fight against the pandemic. The lifting of the nationwide state of public health emergency sparks hope for a long-awaited return to normalcy, following more than three years of grappling with the virus's profound impact. As protocols are lifted and emergency use authorizations extended, the nation's focus must now shift towards maintaining vigilant and proactive measures to safeguard public health. As the country pursues economic recovery and continues vaccination efforts, it remains paramount to stay alert and well-prepared for any potential future outbreaks. The invaluable lessons learned during this challenging period serve as a poignant reminder of the significance of unity and resilience in navigating the post-COVID era.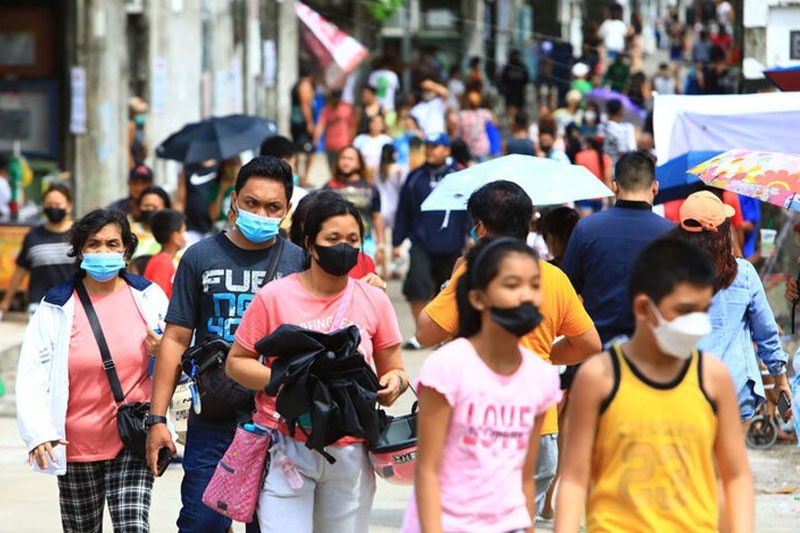 REFERENCES:
PBBM lifts State of Public Health Emergency throughout PH due to COVID-19. (2023, July 22). Philippine Information Agency. https://pia.gov.ph/news/2023/07/22/pbbm-lifts-state-of-public-health-emergency-throughout-ph-due-to-covid-19
De Villa, K., & Corrales, N. (2023, July 23). Marcos declares COVID health emergency over. INQUIRER.net. https://newsinfo.inquirer.net/1805540/marcos-declares-covid-health-emergency-over
Limpot, K. (2023, July 22). Marcos lifts COVID-19 public health emergency. CNN Philippines. https://www.cnnphilippines.com/news/2023/7/22/marcos-lifts-covid-19-public-health-emergency.html