While overseas job opportunities seem to be in abundance, especially on online platforms, not all of them are safe and from a trusted employer. The best way to ensure that you are looking at a legitimate job is to search for job listings from employment agencies that are registered with POEA. While POEA does not post the entirety of an updated list of vacant positions for OFW hopefuls, licensed employment agencies are a verifiable source of vacant job information for Filipinos looking to work abroad. 
Since its establishment in May 1982, POEA has helped millions of Filipinos find secure jobs overseas. With its core function of supervising the dispersion of OFWs to international recruitment agencies, POEA has overseen the employment of 1.83 million Filipino professionals as of 2021. As of 2022, this number is expected to grow and raise the value of OFW's contribution to the country's GDP by 4%.
Working overseas does have its appeal. Usually partnered with higher salaries, better work environments, and promising career opportunities, working abroad offers Filipino professionals a greater chance of financial security that can benefit both them and their families. Of course, this does not mean that OFWs have all the advantages. Cultural differences, homesickness, and even trouble with their employers are only a few of the risks and challenges that OFWs face frequently.
On Job Openings And Career Opportunities
As per the update on poeajobopenings.com, there are currently 1500 available vacant positions for interested applicants as of May 2023. Some updates on the hiring process for OFW hopefuls who applied for POEA job programs can be found directly on the POEA website. The updates include results of TOPIK tests for applicants who want to work in South Korea, the application status of workers who applied for housekeeping jobs in Israel, as well as an updated list of Japanese sending organizations.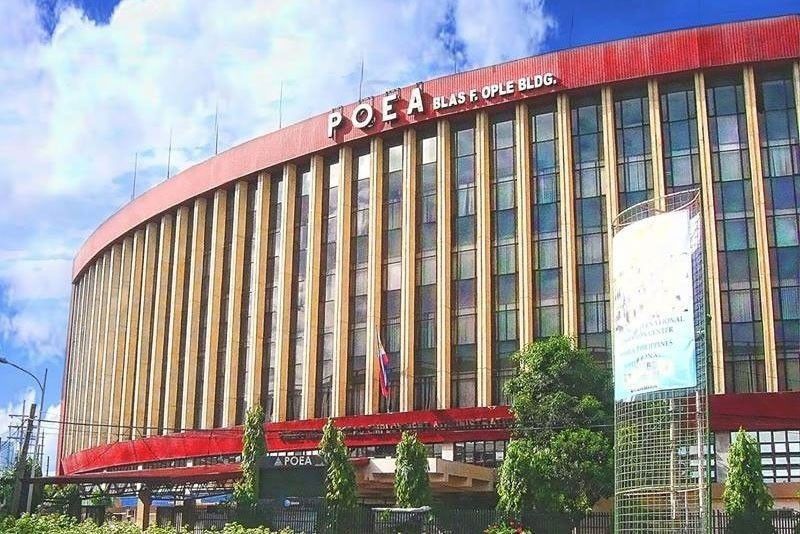 Through cooperation with POEA, overseas job searchers can apply for legitimate work in multiple countries. The Philippine agency monitors each applicant who travels abroad for labor, making it a safer experience for Filipinos who leave home. Below are some of the countries that offer job opportunities for Filipinos through POEA, as per poeajobopening.com.
Australia

Bahrain

Brunei

Canada

Germany

Ireland 

Japan

Jordan

Kuwait

Maldives

New Zealand

Omar

Papua New Guinea

Poland

Qatar

Saudi Arabia

Singapore

Taiwan

United Arab Emirates

United Kingdom
About 97% of Filipino overseas workers are dispersed in 197 countries worldwide. The other 3% are sea-based and work on ships.
Career opportunities largely depend on the applicant. POEA offers a wide array of professional career opportunities to Filipino workers of any skill level. Some of the most common OFW positions are in the medical and healthcare field, with many Filipino nurses and caretakers working abroad and contributing to the development and growth of various countries' medical and healthcare sectors.
Careers In Construction And Related Trades Work
The third most common jobs available to OFWs fall under the construction industry, specifically in the crafts and related trades department. With a remarkably larger number, male Filipino workers who have specialized skills in construction, handling heavy machinery, and producing print work such as textiles make up about 13.9% of the overall number of overseas Filipino workers as of the latest statistics in 2021. About 0.6% of female OFW workers work in this field. 
Job opportunities in the construction industry are always available for OFWs, especially with the country's high number of skilled workers who fail to secure a job locally. While there are no current updates on career opportunities in the construction industry on the POEA website, poeajobopenings.com and poeajobs.ph posts multiple job vacancies for OFW hopefuls who have professional experience in the field. 
Some of the job openings posted on the aforementioned websites include, but are not limited to:
New Zealand (Staffhouse International Resources) As of May 3, 2023
Scaffolder

Insulator Installer

Drainlayer/Plumber

Tile Worker

Carpenter

Building Electrician
Australia (Peloton Workready, Pty., Ltd) As Of May 3, 2023
Blaster Painter

Upholsterer

Boat Builder
Australia (Caves Treasures Construction and Manpower Corporation) As Of May 3, 2023
Gypsum/Drywall Installer

Vinyl Carper Installer
POEA's Job Openings
POEA has made its initiative to make overseas work accessible for many hopeful Filipino workers. Exploring the POEA website as well as its registered employment agencies is the safest way possible to apply for a legitimate job abroad. This way, Filipino workers can make sure that not only are they secure once they leave the country, but all the legal paperwork is filed and an agency will monitor their status in the Philippines.
References: